Pasta, Bagòss cheese and pepper
BEER PAIRING:
4 Luppoli Lager.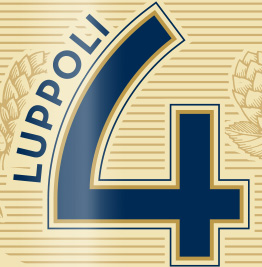 DISCOVER
PORETTI 4 Luppoli Lager >>
Recipe ingredients:
(for 4 people)

280 g of hard wheat semolina pasta format "tonnarelli"
140 g of Bagoss aged 40 months
6 g of Sarawak black pepper
Preparation:
Crush the peppercorns using a knife with a flat blade and boil them in water for two minutes, then drain and let cool.
Cook Tonnarelli pasta in boiling salted water and drain three minutes before the end of cooking, then deposit them in a pan with a little cooking water, add the grated Bagoss and pepper and then stir.
Presentation:
Serve the pasta when it is still hot and creamy, depositing over a few curls of grated Bagòss cheese.