ANGELO PORETTI BREWERY AND THE ITALY PAVILION: WE SHARE IMPORTANT VALUES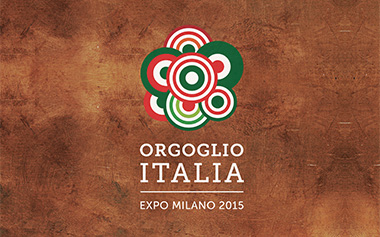 The Milan EXPO 2015 Universal Exposition, the largest event ever organized about food, nutrition, and the sustainability of our planet, has selected us as the Official Beer of the Italy Pavilion. This important recognition springs from the core values that our brewery shares with EXPO 2015. Here, point by point, is how our brewery interprets the values of EXPO 2015: RESPECT FOR TRADITION AS SOCIAL LEGACY. From 1877 to today, we have carried forward an entirely Italian tradition. A trip through the countries of Northern Europe seeking out the best master brewers to uncover all their secrets - this is where Angelo Poretti's passion for beer began. And his passion still animates our brewery.
APPRECIATION FOR THE LAND. Our beer is made with the incredibly pure waters of Valganna. Valganna has been our home since 1877. This land is precious thanks to its sources of pristine water, a crucial ingredient for high quality beer. Still today, Valganna is the heart of our brewery.
A FOCUS ON FOOD. We place quality first in our food as well. Ours is a beer for drinking well, but also for eating well. That is why it is brought to the table as another ingredient in haute cuisine, offering the ideal accompaniment to top quality Italian products and complete respect for the environment and for people.
SOCIAL RESPONSIBILITY. We have a winning attitude. We believe in teamwork, and in listening to the needs of our customers and consumers to achieve increasingly impressive results, with a single goal: the well-being of humanity.
RESPECT FOR THE ENVIRONMENT. We use only high-quality ingredients and we follow the seasons. We respect nature and her rhythms. That is why we use only the finest ingredients and our beers follow the seasons. Take the four recipes for our 7 luppoli: there is one for each period of the year.
ON-GOING RESEARCH INTO INNOVATIVE AND SUSTAINABLE SOLUTIONS. We respect both people and the environment. We remain faithful to tradition, and yet we never stop innovating. That is why we use only DraughtMasterTM technology. This innovative pouring system, with its recyclable PET casks, does not use CO2, in an abiding respect for the environment and people alike.