THE STORY OF ANGELO PORETTI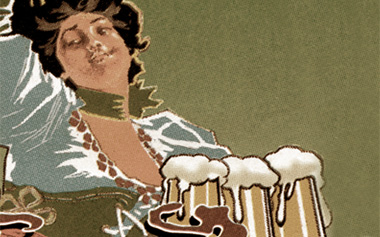 EVERYTHING STARTS WITH A VOYAGE.
Like every adventure, our story also began with a voyage: the one that Angelo Poretti took to Austria, Bohemia, and Bavaria, where he met the best Masters Brewers and discovered all the hidden expertise behind brewing good beer.
HIS DREAM COMES TO LIFE.
Angelo Poretti returned to Italy and made his life-long dream come true. In 1877 he opened his brewery in Valganna: this land is precious thanks to its sources of pristine water, a crucial ingredient for high quality beer. For more than 144 years, Valganna has been the heart of our brewery, and today it beats around the world.
A TRADITION THAT GROWS STRONGER.
Just as Angelo Poretti once travelled all the way to Vienna looking for the best wooden casks, today we use DraughtMaster
TM
technology: this innovative pouring system uses recyclable PET casks without added CO
2
, respecting the environment and people alike. Because we have always been faithful to tradition, yet we've never stopped innovating.
GOING BACK TO WHERE IT ALL STARTED.
In 1881, Angelo Poretti achieved his first great success: we was invited to participate in the National Exposition in Milan. Today, more than a century later, our brewery has been selected as the official beer of the Italy Pavilion at
EXPO Milan 2015
. The definitive recognition of a truly quality beer that is entirely Italian.