Warm ice cream cone with taleggio d.o.p.
BEER PAIRING:
6 Luppoli Bock Rossa.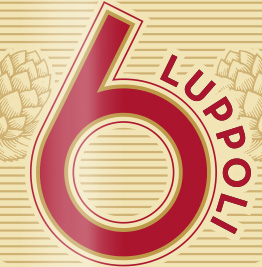 DISCOVER
PORETTI 6 Luppoli Bock Rossa >>
Recipe ingredients:
(for 4 people)

Rolls
350 g of corn flour for bakery
350 g of wheat flour type 00
300 g of butter
4 egg yolks
200 g (about) of water
Salt to taste
Taleggio Ice cream
1 l of whole milk
20 g of black truffle water (variety ""melanosporum"")
350 g of Taleggio d.o.p.
Finishing
30 g of black truffle (variety ""melanosporum"")
Preparation:
Rolls
Mix the butter with the flour and salt, after that first add the egg yolks and then gradually the water.
Mix well until dough is perfectly smooth, spread up to get a sheet 3 mm thick, crop it into rectangles of 10 x 15 cm, wrap on metal roll molds and bake at 160° C, then remove and let cool.
Taleggio Ice cream
Mix the milk, water, truffles and Taleggio to soak for 4 hours, then heat the mixture at 72° C, then filter it carefully, pour into a siphon and store it at 35° C
Finishing
Slice the truffles to obtain disks of the same size
Presentation:
Stuff each roll with Taleggio ice cream and insert a disc of truffle.