The pork good part
BEER AS INGREDIENT:
6 Luppoli Bock Rossa.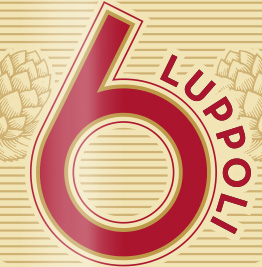 DISCOVER
PORETTI 6 Luppoli Bock Rossa >>
Recipe ingredients:
(for 10 people)

4 slices of bacon of Piacenza d.o.p.
4 medallions of pork tenderloin
1 l of white pork broth
4 spring Borettane onions
2 young carrots
2 stalks of white celery
2 dl of 6 Luppoli Bock Rossa
Salt to taste
Pink pepper to taste
60 g of butter
Preparation:
Boil the pork medallions in the white pork broth until pink cooking, then drain and let them rest. Reduce â…Ÿ 4 of white pork with 6 Luppoli Bock Rossa. Whisk with the butter until you get a sauce. Steam the Borettane onions and peeled carrots and cut them in half. Clean the celery and cut it so you get 40 lozenges.
Presentation:
Place the fillets in plates edging with the vegetables and top each piece with a slice of rolled bacon of Piacenza, place the sauce on the side of the meat and a few grain of pink pepper.