Sour and bitter roast rabbit
BEER AS INGREDIENT:
7 Luppoli La Mielizia.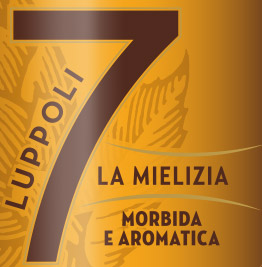 DISCOVER
PORETTI 7 Luppoli La Mielizia >>
Recipe ingredients:
(for 4 people)
600 g of rabbit saddle
600 g of apricots of Valleggia
2 bottles of 33 cl of 7 Luppoli La Mielizia
50 g of extra virgin olive oil
Salt and pepper to taste
Preparation:
Season with salt and roast the rabbit for 8 minutes in the oven at 240 ° and let rest on a grid, then boned and cut into thin slices.
Stone the apricots of Valleggia and retrieve 3 stones from which obtain as many almonds.
Soak the almonds in a saucepan with the 7 Luppoli La Mielizia beer and reduce it until obtainting a sauce. At the last moment centrifuge the apricots of Valleggia pulp until turns into a sauce.
Presentation:
Place the saddle of rabbit on the plate sprinkling with the 7 Luppoli La Mielizia and apricot sauces to create a play of contrasting colors.
Serve cold.