Polenta, macagn cheese and truffle scent
BEER PAIRING:
7 Luppoli La Mielizia.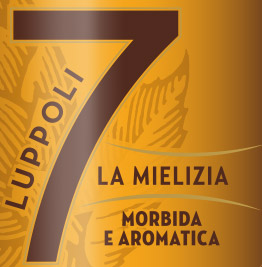 DISCOVER
PORETTI 7 Luppoli La Mielizia >>
Recipe ingredients:
(for 10 finger foods)

150 g of corn flour
600 g of water
Salt to taste
70 g of macagn
10 g of white truffle oil
10 g of black truffle
Preparation:
Pour the flour into boiling water and cook for about an hour, adjust the flavor. When cooked, season the polenta with white truffle oil, then place it in spherical molds creating a small cavity in the center in which to insert the chopped macagn, after that cover with some other polenta and let rest in refrigerator for an hour.
Presentation:
Turn out the polenta from the molds and heat in the oven at 160° C for 5 minutes, then place them on a spoon and serve with sticks of black truffle and Macà gn cheese.