Brawn of Gioi, scamorza cheese and bread
BEER PAIRING:
7 Luppoli La Mielizia.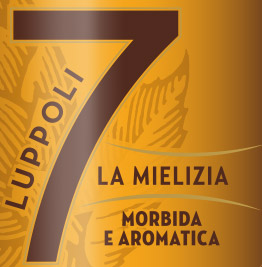 DISCOVER
PORETTI 7 Luppoli La Mielizia >>
Recipe ingredients:
(for 4 people)
4 slices of bread square and 2 cm thick
8 slices of scamorza cheese
80 g of sliced Brawn of Gioi
4 sticks of celery 5 cm in length
5 g field herbs
Preparation:
Cut the slices of scamorza cheese and Brawn of Gioi to get squares of 5 cm side. Overlap to each slice of Brawn of Gioi a scamorza cheese one, then place at one end of each pair of slices a stick of celery and roll up to the last 2 cm of the same slices, then lay the roll on one side of previously toasted toast and bake in oven at 60° C.
Presentation:
Garnish with field herbs.