Souffle of potatoes of Sila and turmeric
BEER PAIRING:
5 Luppoli Bock Chiara.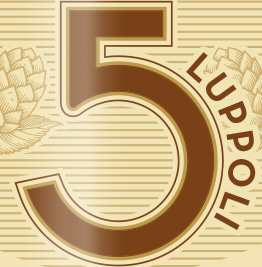 DISCOVER
PORETTI 5 Luppoli Bock Chiara >>
Recipe ingredients:
(for 4 people)

900 g of potatoes of Sila i.g.p.
30 g of turmeric powder
Peanut oil to taste
Salt to taste
Preparation:
Peel the potatoes of Sila, squared in parallelepiped shape, cut into 5 mm thick slices, wash in cold water and dry them. Heat the peanut oil in two separate pans, bringing one at 120 ° C and another at 200° C. Dip the potato slices first in oil for 5 minutes at 220 ° C for 2-3 minutes and then drain them in oil at 120° C, then lie down paper towels and sprinkle with turmeric powder.
Presentation:
Place the potatoes in a baking pan and add salt.