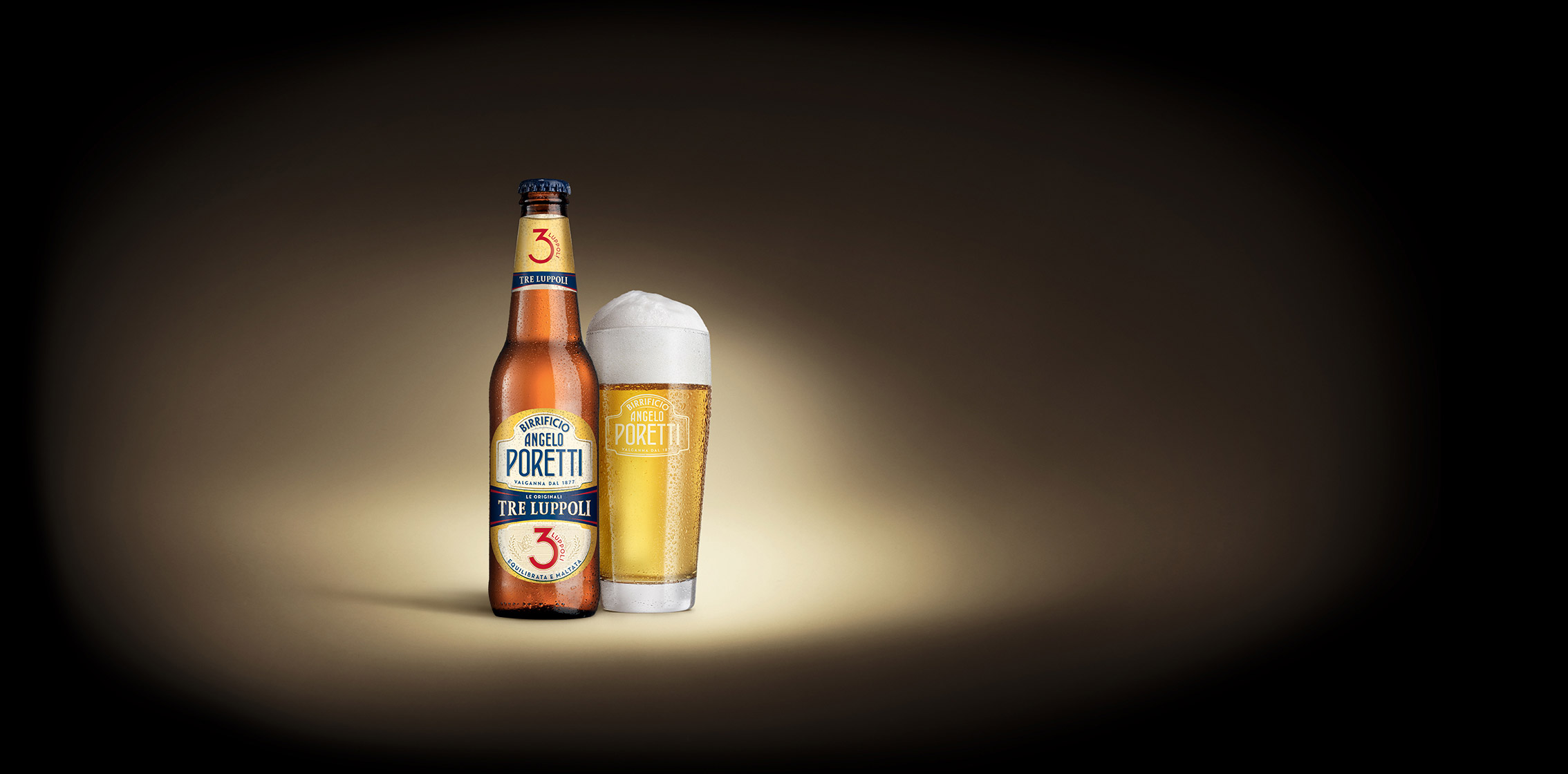 3 Luppoli
The perfect number, for a truly balanced flavour.
• HOP VARIETIES •

• DOMINANT HOP •
Zeus
• PROFILE •
An easy-drinking beer with a fresh, thirst-quenching bready malt flavor, perfect for pairing with daily meals.
ABV: 4.8%
• PAIRINGS •
Ideal with all Mediterranean flavors or paired with all traditional dishes characterized by few ingredients and a fast cook.
33 cl bottle

66 cl bottle
Style

Lager

Colour type

Pale

Head

Fine, adherent

Appearance

Clear

Colour

Straw yellow

Carbonation

Emphatic

Body

Light

Bitterness

Balanced

Ingredients

Water, Malted barley, Glucose syrup, Hops