Timbale of macaroni, tomatoes and cream of buffalo mozzarella
BEER PAIRING:
9 Luppoli American IPA.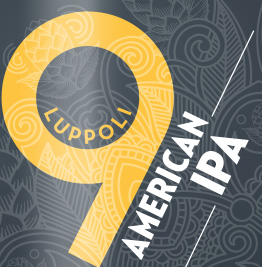 DISCOVER
PORETTI 9 Luppoli American IPA >>
Recipe ingredients:
(for 4 people)
36 Macaroni
400 g of tomatoes of Piennolo
20 g of fresh chilli
20 g of basil
1 buffalo mozzarella cheese
Preparation:
Wash and halve tomatoes Piennolo of Vesuvius, cook them in a saucepan with garlic, basil and fresh chilli. Mix the Mozzarella di Bufala Campana until creamy. Cook the macaroni in salted water and drain.
Presentation:
Pour the cream of buffalo mozzarella on the pot, place the macaroni arranging standing inside the outline of a mold to form a pie, then dress with the sauce of tomatoes Piennolo of Vesuvius and basil.