Roman ricotta cheese cream, green tomato sauce and prawns
BEER PAIRING:
4 Luppoli Lager.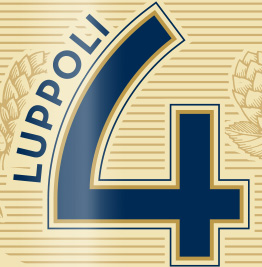 DISCOVER
PORETTI 4 Luppoli Lager >>
Recipe ingredients:
Roman Ricotta d.o.p. Cream
300 g of Roman Ricotta cheese d.o.p.
50 g of fresh cream
Green tomato sauce
300 g of green tomatoes
Extra virgin olive oil to taste
Basil to taste
A clove of garlic
Prawns
12 fresh prawns
1 dl of Ligurian extra virgin olive oil
Soy sauce to taste
Salt to taste
Pepper to taste
Preparation:
Roman Ricotta d.o.p. Cream
Mix the Roman Ricotta with the cream and season with olive oil, salt and pepper.
Green tomato sauce
Wash and chop green tomatoes, sauté with olive oil and a clove of garlic, then add the basil and brown, after that add a little water at a time until finishing the cooking, whisk well and sift.
Prawns
Sauté the prawns, pour the soy sauce and blend.
Presentation:
Lay the green tomato sauce. Place a quenelle of Roman ricotta cream and three prawns.