Rolls of pepper, bagna cauda and 6 Luppoli Bock Rossa foam
BEER PAIRING:
6 Luppoli Bock Rossa.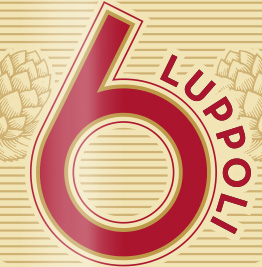 DISCOVER
PORETTI 6 Luppoli Bock Rossa >>
Recipe ingredients:
(for 4 people)
Sweet Pepper
A red sweet pepper
Salt to taste
Pepper to taste
Bagna cauda
200 g of Garlic of Voghiera d.o.p.
100 g of desalted anchovies
Extra virgin olive oil to taste
6 Luppoli Bock Rossa foam
30 dl of 6 Luppoli Bock Rossa beer
Preparation:
Sweet Pepper
Cook the sweet peppers with olive oil, salt and pepper in the oven at 160° C for 20 minutes, then peel and cut them into rectangular strips of 10x2 cm.
Bagna cauda
In a saucepan, saute the garlic of Voghiera in virgin olive oil, then add the anchovies and cook for 10 minutes, then whisk well and store in refrigerator.
6 Luppoli Bock Rossa Foam
Blend the beer 6 Luppoli Bock Rossa with an immersion mixer. Let rest for 3 minutes. Split the foam on the surface.
Presentation:
Spread the pepper strips with Bagna Cauda, wrap and roll them, blocking the rolls with a toothpick.