Pizza with double dought
BEER PAIRING:
4 Luppoli Lager.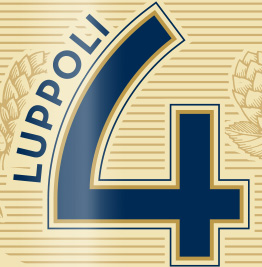 DISCOVER
PORETTI 4 Luppoli Lager >>
Recipe ingredients:
(for 4 people)
First dough
2 kg of strong wheat flour type 0
1,2 kg of water
23 g of yeast
100 g extra virgin olive oil
Salt to taste
Second dough
1 kg of wheat flour type 0
Finishing
Buffalo Mozzarella of Campania d.o.p. to taste
Tomato sauce to taste
Spices to taste
Preparation:
First dough
Dissolve the yeast in the water, add flour and extra virgin olive oil and season with salt, then mix the ingredients and let dough rise for 9 hours at 16 ° C
Second dough
Mix the flour to the leavened dough obtained from the first dough and let rise for further 4 hours at room temperature.
Finishing
Roll out the dough obtaining a basis for the pizzas, cover with tomato sauce and bake for about 15 minutes at 200 ° C, then add the Buffalo Mozzarella of Campania d.o.p. and the spices and continue cooking in the oven for 5 minutes.
Presentation:
Season to taste.