Polenta croquette with a heart of Raschera cheese
BEER PAIRING:
7 Luppoli La Mielizia.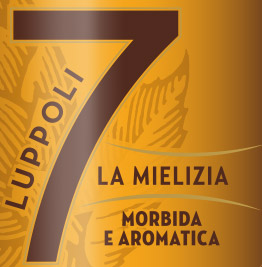 DISCOVER
PORETTI 7 Luppoli La Mielizia >>
Recipe ingredients:
(for 4 people)

80 g of corn meal for polenta
200 g of water
50 g of Raschera d.o.p. cut into cubes
Peanut seed oil to taste
50 g of flour of white maize
2 egg yolks
20 g of butter
Preparation:
In a pan pour water and bring to 90°, pour the cornmeal for polenta and cook for 40 minutes adjusting the flavor, then add the butter and egg yolk and mix everything.
Shape the polenta into balls and fill in the center with Raschera cheese cubes.
Put the balls on the egg yolk and then on white polenta, then batten them first in the yolk then in the white corn flour, then fry at 180 ° C.
Presentation:
Serve the croquettes on embossed paper.