Ciauscolo i.g.p., broad beens and pecorino cheese
BEER PAIRING:
9 Luppoli Belgian Blanche.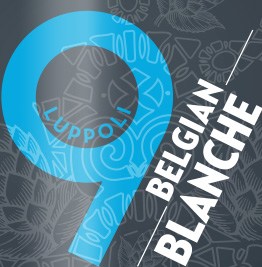 DISCOVER
PORETTI 9 Luppoli Belgian Blanche >>
Recipe ingredients:
(for 4 people)

120 g of Ciauscolo i.g.p.
4 thin slices of bread of Chiaserna
200 g of fresh broad beans
Extra virgin olive oil (possibly Cartoceto d.o.p.) to taste
100 g of fresh pecorino cheese
50 g of whole milk
Salt to taste
Pepper to taste
Preparation:
Mix the broad beans with extra virgin olive oil, check the density of the mixture, if necessary adding a little of water, then add salt and pepper and sieve obtaining a cream.
Melt the cheese in milk in a water bath and filtering the resulting cream.
Spread on bread of Chiaserna, a layer of Ciauscolo, mating and producing a little sandwiches and grill.
Presentation:
Spread the cream of beans on the bottom of the plate, put few drops of pecorino cheese on the top, cut the sandwich into triangles and place them upright in the middle of the dish.