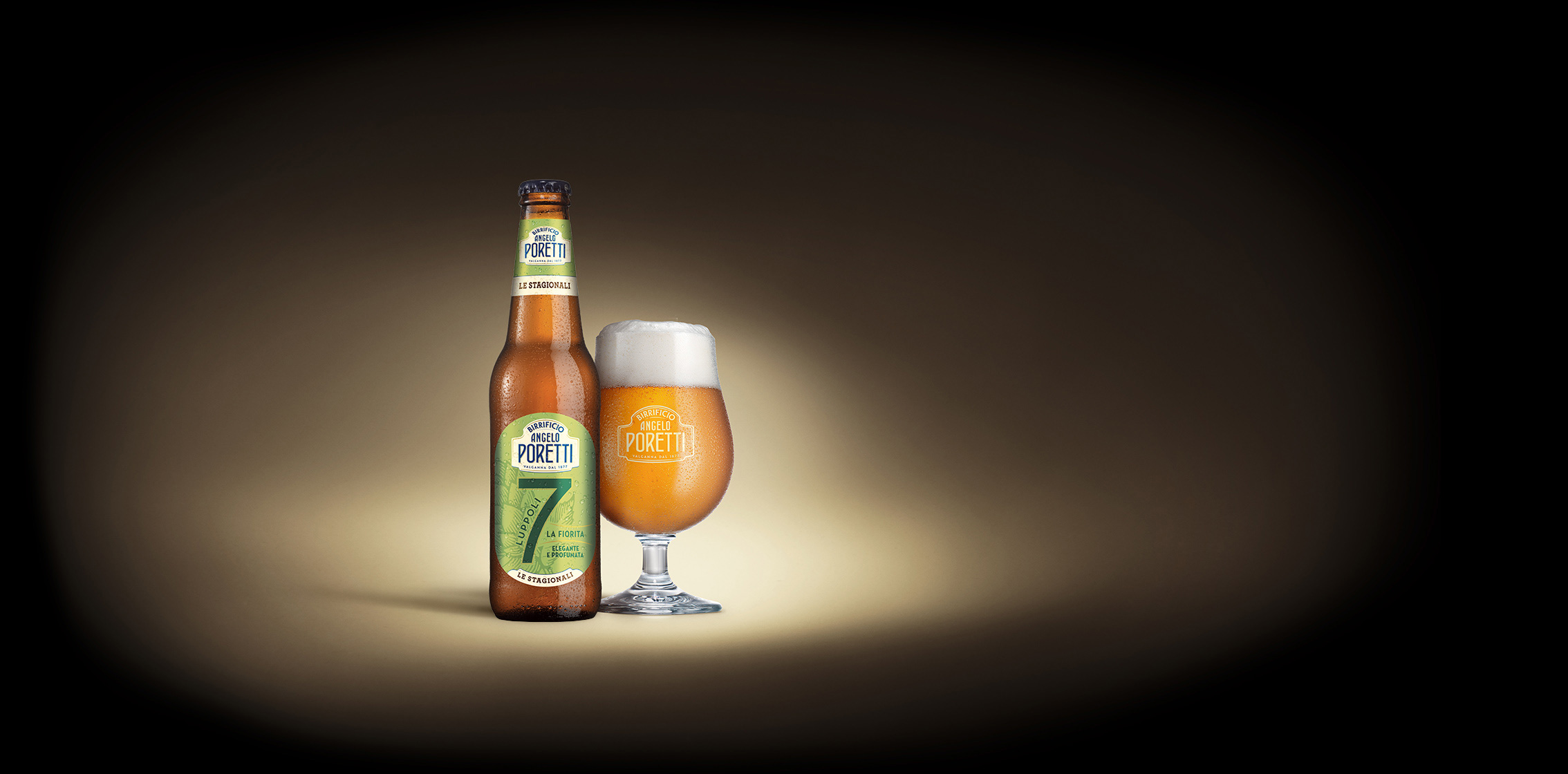 7 Luppoli La Fiorita
The fragrances of springcaptured in a bottle.
• HOP VARIETIES •

• DOMINANT HOP •
Mounthood
• PROFILE •
A Seasonal recipe flavored with elderflower with a fragrant hoppy character. An unfiltered slightly opalescent seasonal beer with a subtle fragrance rich in floral aromas.
ABV: 5.3% VOL
• PAIRINGS •
Ideal as an aperitif or accompanied with recipes based on delicate ingredients, fresh herbs and soft spices.
33 cl bottle

10 and 20 l PET keg
Style

Speciality

Colour type

Pale

Head

Fine

Appearance

Opalescent

Colour

Clear

Carbonation

Medium

Body

Structured

Bitterness

Moderate

Ingredients

Water, Malted barley, Barley, Glucose syrup, Wheat Malt, Extract of elderflower, Hops, Aromatic Spices, Aromatic Caramel, Yeast